The new year is a time when people think about the accomplishments of the last year and what progress they will make as they renew themselves. For the Amazon Dams Network/Rede Barragens Amazônicas (ADN/RBA), the last year brought exciting news: we were awarded a grant through the National Science Foundation's Coupled Natural-Human Research Coordination Networks (NSF CNH-RCN) program! This means in the new year, we have a lot of work ahead of us bringing together researchers and actors in different fields and countries and building a collaborative network focused on dam research and adaptive management. This blog is a small part of this effort, a place where researchers and the public can find the latest news and research surrounding dams.
Our goal is to update this blog every Monday with timely information about dams and their impacts on humans and the surrounding environment. To do this, we have put together a multidisciplinary team of academics who will be writing posts on issues they find interesting. Our team consists of: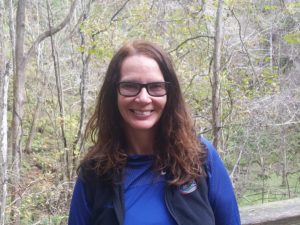 Simone Athayde, a Core Faculty in the Tropical Conservation and Development Program (TCD) at University of Florida, and a Visiting Professor at Universidade Federal do Tocantins (UFT) in Brazil.  Her expertise and research interests include inter- and trans-disciplinary research, conservation of biocultural diversity, indigenous knowledge systems, social-environmental justice, and participatory research and management of social-ecological systems. For this blog, she will contribute with posts focusing on social-environmental governance and infrastructure development in the Amazon, including indigenous peoples and broader public participation in decision-making for planning and managing of dams and other big infrastructural projects.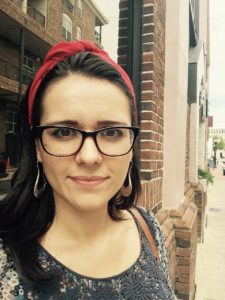 Monise Busquets is a communicator and doctoral student in Environmental Sciences at Federal University of Tocantins – UFT. Her research focuses on the relationship that riverine communities maintain with the water bodies. As an ethno-video maker, she directed a video focusing on the relationship between the Xerente indigenous people with the waters of the Tocantins river, specifically after the construction of the Lajeado hydroelectric dam.  Her posts will be related to traditional communities affected by dams in the Amazon.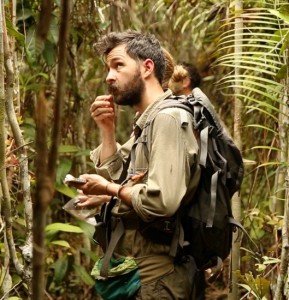 Trey Crouch is a civil engineer/hydrologist with a more recent interest in ecohydrology (the study of interactions between water and ecosystems with the purpose of achieving sustainable water and ecosystem services). Currently, he is researching the cumulative effects of numerous dams in a single watershed on the production and transport of sediments. His blog posts will include topics related to engineering and water resource management.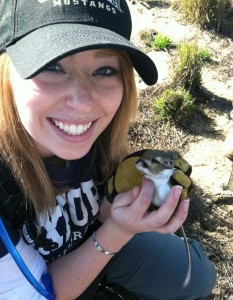 Jacy Hyde is a wildlife biologist who has recently jumped into the broader world of landscape ecology and development impacts. Her research seeks to understand how infrastructure development alters the landscape and interacts with policies aimed at forest protection, with the goal of improving these policies. She is currently researching the relationship between hydroelectric dam construction and protected areas in the Brazilian Amazon. Jacy's blog posts will include topics related to land cover, forest ecology, and wildlife.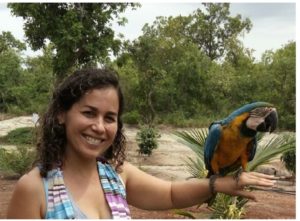 Adila Lima is an administrator and works at the Federal University of Tocantins. She is a Master in Environmental Sciences and Ph.D. student in Environmental Sciences and her research is related to the processes of environmental licensing and social participation in decisions in developmental works in the Amazon. Her posts will be related to the impacts of hydroelectric plants in the Amazon, specifically in the Tocantins River.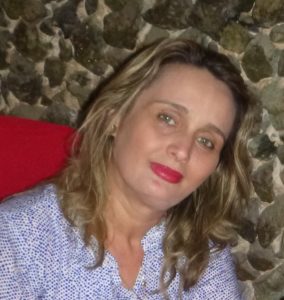 Adriana Francisca de Medeiros is a pedagogue, master in education and doctoral student in the Environment and Regional Development Graduate program of Federal University of Rondônia (UNIR). Her research is focused on indigenous lands affected by hydroelectric dams in the State of Rondônia, Brazilian Amazon. Adriana plans to collaborate on this blog focusing on both indigenous peoples and social-environmental impacts of large infrastructural projects.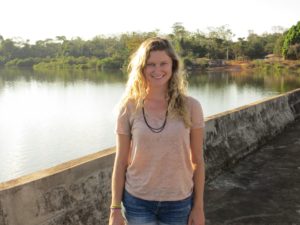 Alli Sabo is a Ph.D. student in the Department of Geography at the University of Florida. She is broadly interested in the social impacts of large dams in the Amazon and the ways that collective organizing and resistance take shape in that space. She is also interested in the role of hydropower in the international carbon market. Her current work is focused on the Santo Antonio and Jirau dams on the Madeira River.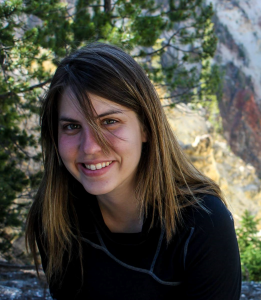 Christine Swanson, a Ph.D. student in the School of Forest Resources and Conservation. Her background is in ecology, conservation biology, and remote sensing. She hopes to understand how changes in floodplains because of dam installation affect riparian forests at the landscape/watershed level. Her blog posts will be focused on wider ecological issues surrounding dams. Christine also writes for www.thatsciencegal.com and can be found on Twitter @thatsciencegal.
We are a mix of PhD students and professors in the natural and social sciences. We also represent several universities (University of Florida, Universidade Federal do Tocantins, Universidade Federal de Rondônia, Universidade Federal do Amazonas) and nationalities, and blogs will be written in either English or Portuguese (or sometimes both!). Because our group is very diverse, we emphasize that the views presented on this blog are those of the authors and do not necessarily represent any formal position taken by the ADN/RBA. We hope our blog piques your interest and is a useful starting point for learning more about dams in the Amazon. We also hope that this blog will serve to connect researchers and diverse actors across various disciplines and backgrounds who have a shared interest in social-ecological effects and management of infrastructural projects in the Amazon and elsewhere. You can also find us on Twitter (@adn_rba) and Facebook.
We look forward to seeing you here next week!
http://amazondamsnetwork.org/wp-content/uploads/2015/03/Lageado-dam-2012.jpg
1272
1920
Christine Swanson
http://amazondamsnetwork.org/wp-content/uploads/2018/05/aaaa-1.jpg
Christine Swanson
2017-01-16 17:14:34
2017-01-19 22:29:40
A new year, a new direction for the Amazon Dams Network/Rede Barragens Amazônicas blog